Purchase / sale of vineyards, wine estates
and
chateau
in France
Discover French Vineyard Investment,  our agency in vineyard and wine estates transfer-transaction, as well as the network WI&NE, an association of experts in the grape-growing and wine-making industry, who could accompany you in your investment project.
French Vineyard Investment – Vineyard & Winery Transfer-Transaction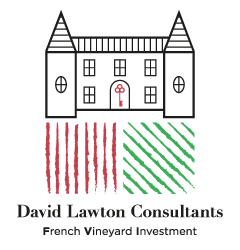 David LAWTON acquired his experience with the french real estate group Emile GARCIN in which he worked for several years.
David LAWTON and his wife are the main actors of French Vineyard Investment (formerly INVEST-BORDEAUX) registered in the Trade and Companies Registeration under the number 794 236 224.
French Vineyard Investment is an agency specialized in the viticultural estates' transfer-transmission in France. Its role is to accompany the investors from the first day to the winery daily management.
The company has a professional Licence issued by the Gironde provincial Governement in 2013 under the number CPI 3301 2017 000 019 375 and a professional liability insurance taken from GALIAN Assurances in Paris.
From 2008, David LAWTON and his entire team of French Vineyard Investment(4 persons) had successfully carried out serveral winery transactions with foreign investors.
–        A major wine importer of Shanghai acquired 3 wine estates in 2010
–        An architect of the Shangdong acquired 3 properties in 2011
–        A Real Estate and Pharmaceutical Group acquired 7 properties between 2012 and 2013
–        A large Alcohol Group works with Invest-Bordeaux
–        And others of course
Several large french real estate groups work with French Vineyard Investment in finding the right wineries for their customers, whether in Bordeaux, Cognac, Armagnac, Champagne, Burgundy, Provence or Alsace.
More than thirty transfers were accompagnied by French Vineyard Investment, some of which are done with the Emile Garcin Group or Patrice BESSE Group http://www.patrice-besse.com/, with whom we work closely.
In 2013, David LAWTON founded WI&NE, an association designed to help foreign investors in their acquisition of wineries. This association of experts in the wine sector provides all the useful advice for future investors.
---
Wi&ne Invest & New Experts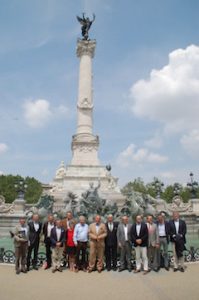 Initially Created by David, WI&NE is an association of all kinds of experts in the wine sector who bring together all their know-how to facilitate and secure your investment in French wineries and wine estates.
Good at their respective experiences, WI&NE members know your different needs at every stage of your investment project.
The answer to these multiple needs, often complementary, must take an essential element into account: buying a vineyard is not only buying a château or a land, it is above all investing on men, and on a terroir that evolves. It is also to appropriate a history that needs to be perennial thanks to a serious technical and economic model.

The international dimension of WI&NE is based on a thorough knowledge of all the aspects of the market in the five languages: English, Chinese, Portuguese, Spanish and Russian.


Finally, WI&NE has set up an ethical charter that guarantees the discretion, availability and efficiency that you expect.